Home

/

Year 2 - Matilda Class
Year 2 - Matilda Class
Year 2 – Matilda Class Information
Welcome
Welcome to Year Two. Year Two is an exciting year as the children develop their independence further and learn a range of new skills to help them along the way to becoming a successful independent learner. We relish the opportunity to witness the children develop and progress so much. We have already seen the children's attitude to learning improve and look forward to the year working with them and you to build on their understanding of the world around them and develop it further!
Message from Mrs Aram and Miss Boman
Hello Year 2!
If you are currently self isolating, you can access the home learning below for Spring 1. Email us at year2@civitasacademy.co.uk if you have any questions.
If you are working from home, please join us on our Teams video calls at 9:30am (register, learning briefing) and 2:45pm (share learning and ask questions).
Have a great week!
Our class email address: Year2@civitasacademy.co.uk
Home Learning - Spring 1 - Under the Sea
Suggested timetable - this does not mean you have to do it like this, it is just an example of how you could plan your week to include all the learning.
Planning for the week
Week beginning Monday 18th January 2020
Phonics
Phase 5b Sessions: 9 Monday, 10 Tuesday, 11 Wednesday, 12 Thursday, 13 Friday
Maths - Week 1 - Statistics
Maths planning - includes starters, learning and activity.
English - prepositions and diary writing
Click here for the English planning for this week.
Guided Reading - WB 18th Jan
Planning for the whole term
Whole Class Reading - We are reading The Dragonsitter in class. The children then have a comprehension activity to complete afterwards. The activities can be found here.
YouTube Part 1 The Dragon sitter can be found here.
YouTube Part 2 The Dragon sitter can be found here.
Topic
Monday - Science Powerpoint for WB 18th Jan Powerpoint for WB 25th Jan
Tuesday - PE
Wednesday - Topic slides for all 6 lessons this term.
Thursday - Art slides for all 6 lessons this term. Powerpoint to support Lesson 6
Friday - PSHE
Maths resources
White Rose Overview - You can use this overview to see what we are doing this year. Look for the week and day that you need and use the online videos to support you.
MyMaths- You can use this website for online activities linked to the concept. Email us if you need your log in details.
Statistics Knowledge Organiser- this is helpful to see how we teach statistics at school as well as the key vocabulary needed to understand this concept.
For other resources or suggested websites, please go to the 'Useful websites for home learning' page on our website.
WOW WORK
We are really enjoying seeing all the fantastic things you have been doing at home! Remember you can email us at Year2@civitasacademy.co.uk
The Year 2 Team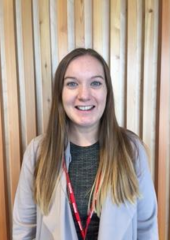 Miss Boman
Y2- Matilda Class
KS1 Leader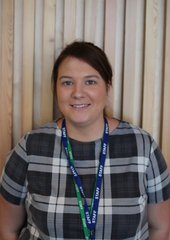 Mrs Aram
Y2 - BFG Class Teacher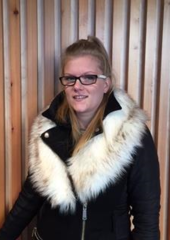 Miss Fitchett
HLTA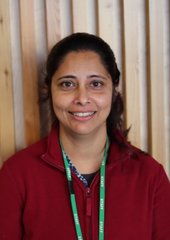 Mrs Das
Learning Support Assistant
Curriculum Overviews
Year 2 Curriculum Overview
Routines & Notices
P.E.
P.E. is on Thursday. Please come into school wearing your PE kit.
Reading & Times Tables
Reading is a vital skill which, when embedded, can enrich writing and understanding. For this reason, it is imperative that we foster a love for reading. You can support at home by reading daily with your child and commenting in their reading records.
Times tables knowledge is invaluable and feeds in to many areas of the maths curriculum. Your child needs to recall and understand multiplication and corresponding division facts for the 2, 5 and 10 times tables.
Homework
Homework will be set on a Friday and should be returned to school by the following Friday. There is the expectation that your child reads at home daily and practices their times tables regularly. We are building the children's independence so we ask the children to self mark and stick in their own homework.
Registration & Dismissal
It is expected that all children arrive between 8:55 - 9:10am.
Your child's class will be dismissed at 3:10. If your child is being collected by another family member or friend please write a letter to your child's teacher.
KS1 SATs Information - SATs is not going ahead (2020-2021)
KS1 SATs Parent Meeting Information
Questions
If you have a question or concern about your child please do not hesitate to email your child's teacher.
.